Our Classic Learning Vitamins Drills
are back in hard-copy print again —
featuring the brand-new SuperSlate!
The SuperSlate is a brand-new ingenious product that features a transparent overlay for fast, effective learning!

You can take it anywhere,
and use your drill sheets again and again!
Here's how it works...
1. Insert drill worksheet into your SuperSlate.
Two plastic overlays are included with each SuperSlate!
2. Attach overlay.
Tabs snap tight for easy assembly!
3. Do your work on the overlay.
Ordinary No. 2 pencil is all you need!
4. Flip drill sheet over to show answers.
Answers line up next to yours for easy scoring!
5. Clean overlay.
Spread a dab of petroleum jelly around, and the pencil marks will wipe right off with a dry cloth or tissue.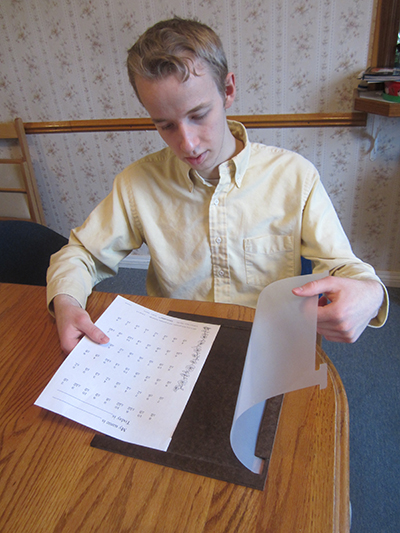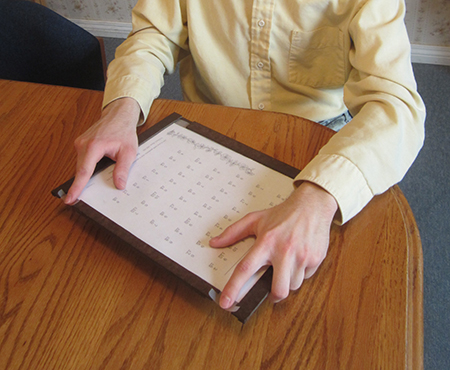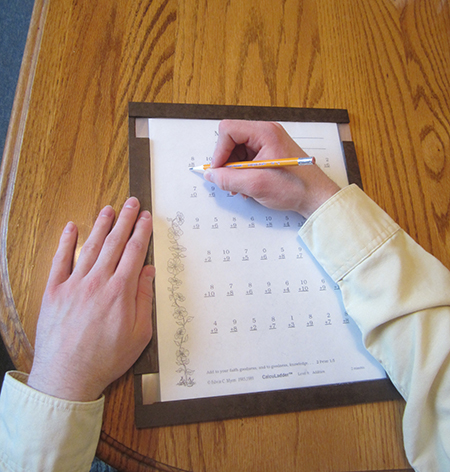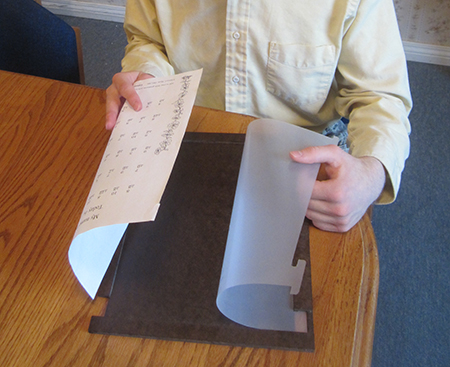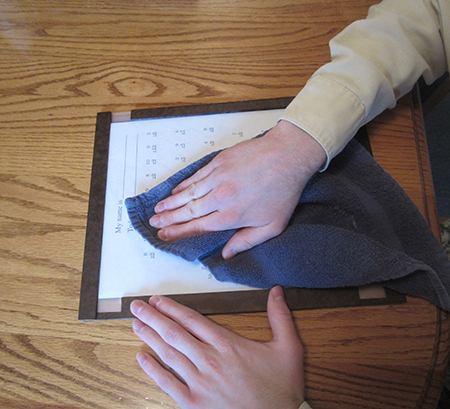 Go to our Order Page and get our pre-printed Learning Vitamins drills today, accompanied by the brand-new SuperSlate!